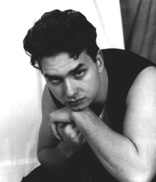 JESSE L. KAZEMEK
14030 S. Coke's RD. ~ Lockport, IL. 60441
Home Phone # (815) 838-7844
THEATRICAL EXPERIENCE
"Jesus Christ Superstar" Pheasant Run Dinner Theatre Jesus
"A Cabaret Tour of Broadway" Pheasant Run Dinner Theatre Vocalist
"Pump Boys and Dinettes" Timberlake Playhouse Eddie
"The Fantasticks" Centerlight Sign and Voice Theatre Matt
"Aladdin: The Musical" Alphabet Soup Productions Aladdin
"Hansel and Gretel go Cajun!" Alphabet Soup Productions Hansel
"Sleeping Beauty" Alphabet Soup Productions Prince
"The 1940's Radio Hour" Dreamstreet Theatre B.J. Gibson
"Pump Boys and Dinettes" Dreamstreet Theatre Jackson
"Young Robinhood" Moraine Valley Childrens Theatre Sir Guy
"Blood Brothers" Morton College (Chicago Premeire) Eddie
LIVE CORPORATE INDUSTRIALS
Marvel Comics National Appearance as Wolverine
Murder Mystery Productions Murder Victim
Murder Mystery Productions Elvis
FILM AND T.V.
Life Stress Management Mark(principle)
"The Vagrant" Dinner Guest (Ultimate Film Productions)
SPECIAL SKILLS
Various Dialects, Juggling, Guitar (14yrs.), Bass (10yrs.), Piano (5yrs.), Skateboarding, In-line skating
MISCELLANEOUS
Attended Players Workshop of the Second City
Won the Geni award for "Best Actor in a Musical" for Jesus Christ Superstar in 1996
Voice: Baritone/Tenor Low E to High B
Height:5'9-----Eyes:Green-----Hair:Brown-----Weight:160lbs.