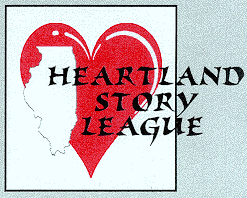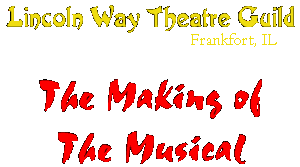 | | |
| --- | --- |
| Directed by Jim King | Featuring Jason Stewart as OLIVER! |
| Barbara Book as NANCY | Blake Smith as ARTFUL DODGER |
JANUARY 10 THRU 12 AT LINCOLN-WAY HIGH SCHOOL AUDITORIUM
Oliver! is the musical version of a classic novel. Lionel Bart reputedly had never read OliverTwist, Charles Dickens' somber tale, when he decided to make a musical out of it. At first he planned a rock-and-roll version to star his friend, Tommy Steele. Closer inspection of the original story, however, caused Bart to change his mind. His finished show retained the most important incidents of Dickens' rambling plot, but, as would be fit a musical comedy, two villains became funnier, the gang of child-thieves became lovable, and London became less alcohol and drug ridden.
As Oliver! begins, young orphan Oliver Twist is living in a workhouse. When he dares to ask for more food, he is sold by the overseer, Mr. Bumble, to an undertaker. Abused here, too, Oliver runs away to London, where he meets the Artful Dodger, one of a gang of youthful thieves who lodge with and are trained by Fagin. Oliver is brought to Fagin's group, whom he naively accepts as friends. Only the kind Nancy recognizes the incorruptible goodness of the child.
When Oliver, following a false arrest, is taken into the home of respectable Mr. Brownlow, Nancy hopes that the boy will have the kind of life that can never be hers. A critical point in the play comes when the evil Bill Sykes, whom Nancy loves despite his ill treatment, fears that Oliver knows too much about their criminal activities and wants the child recaptured. She is torn between her love for Oliver and her love for Bill. The decision she makes produces the musical's thrilling conclusion.
Oliver! was first staged in London in 1960, but its popularity there led it across the Atlantic to Broadway in 1963, as well as to Holland, Israel, Australia, Sweden, and other countries. Many film versions of Dickens' novel have been made. One from 1948 starred Alec Guiness as Fagin, and a television version in 1982 starred George C. Scott in the same role. A 1968 film of the musical won five Academy Awards.
Probably the most frequently heard number from the score is As Long As He Needs Me, Nancy's torchy avowal of her love for Sykes. Other songs include Where Is Love?, Consider Yourself, Who Will Buy?, I'd Do Anything, Fagin's comic Be Back Soon, and Pick a Pocket or Two.